Fund Raising Walk for Macmillan Cancer Support
The Spirit of Fleet Street
My 4th annual guided charity walk for Macmillan Cancer Support on
Saturday 11th July 2015 raised £322.47 via Just Giving thank you
I hope you will be able to join me on The Spirit of Fleet Street guided walk on Saturday 11th July 18:30 which I'm leading in memory of Christina McGhee, my mum, who died of cancer.
This year's guided walking tour takes us to Fleet Street to meet three different kind of spirits. Firstly there is the spirit or legacy of the area's associations with printing, journalism and the newspaper industry. Then there are some spooky ghost stories and the tale of Sweeney Todd the Demon Barber of Fleet Street. Along the way we will also see some of the best historic pubs in London and finishing near the last one, where you may wish to join me and sample their spirits or whatever takes your fancy. This is a fascinating and historic part of the City of London to explore and all money raised will go to Macmillan Cancer Support.
Here are the walk details:
Date: Saturday 11th July 2015
Time: 18:30
Duration: 2 hours
Meeting Point: Outside St Paul's Tube Station, Exit 2, Newgate Street, EC1 (By Caffe Nero)
Finishing Point: Near a historic pub and everyone is welcome to join me for a drink afterwards (sorry food and drink are not included in the price of the tour). Nearest tubes will Blackfriars or Chancery Lane.
Cost: If you would like to join the walk I request a £10 donation to Macmillan which is payable either through the Just Giving Page or pay on the day.
If you are unable to attend the walk but would like to give a donation that would be much appreciated too.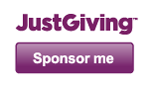 Thank you
This walk is in memory of my mother. If you would like raise money for Macmillan in memory of someone special you can set up your own Tribute fund page as it is a lovely way of remembering them. More details can be found on the Macmillan website. Here's the link.